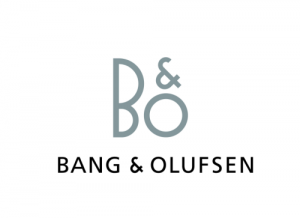 HISTORIE
Bang & Olufsen was founded in 1925 in Struer, a small town in the north western part of Denmark, by two enterprising young engineers, Peter Bang and Svend Olufsen. They created the business that was to become an international design icon and a global symbol of audio-visual excellence.
Today
Bang & Olufsen a/s is world renowned for its distinctive range of quality televisions, music systems and high-performance loudspeakers; products that combine technological excellence with emotional appeal in a sensational design language.
Produkter
Besides entertainment products for the home environment, Bang & Olufsen applies it acoustic skills and design competences in creating high-performance sound systems for the high-end car industry, bringing the entertainment experience to a new level.
Anbefaling
Jakob Dyreby – Acoustic Engineer, Struer, Denmark
'What makes Bang & Olufsen a special place to work is the passion and ambition that drives us all. In order to succeed we need to constantly balance on the edge of the impossible. That's why Bang & Olufsen is a great place to work if you want to explore the limits of your profession. Usually, one answered question yields three new!'
Bang & Olufsen
1 Job Available